Service Bench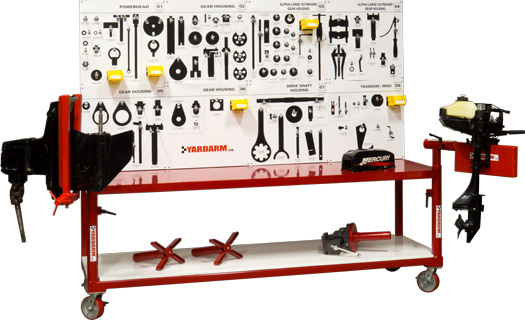 Yardarm Service Bench Shown With Optional Accessories
Key Benefits:
Heavy duty service bench with mounts for working on marine engines.
Features a spacious 8' x 2 ½' (244 cm x 76 cm) work area
Work area table top is reinforced 1/4" (6.35 mm) thick steel - will not "gong" when struck
Contains receivers for either a stern drive holder, small outboard, outboard powerhead holder, or vice mount on each front corner
Back riser features a DuraBoard® pegboard for OEM tool layout, includes tool placement panels and hanging hardware (as shown)
Features a shelf underneath work area
Powder coat tough finish
Optional rear pegboard kit for more storage
Available Models: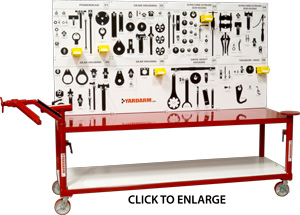 Service Bench With Stern Drive Station & Vice Mount
Part Number
SBT1

Service Bench With Outboard Station & Vice Mount
Part Number
SBT2
Available Accessories: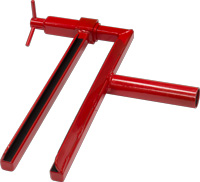 Additional Stern Drive Mount:
Part Number
WS-STERNDRIVE
Requires use of WS3-T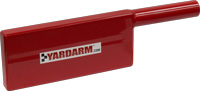 Additional Outboard Mount:
Part Number
WS-OUTBOARD
Requires use of WS3-T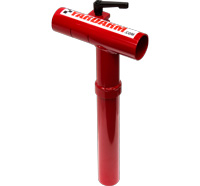 Workstation T Assembly:
Part Number
WS3-T
Used with WS-STERNDRIVE& WS-OUTBOARD mounts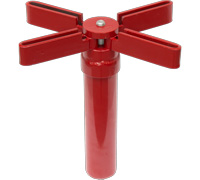 Powerhead Mount: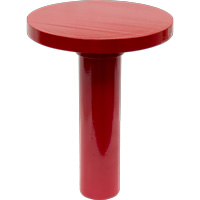 Additional Vise Mount: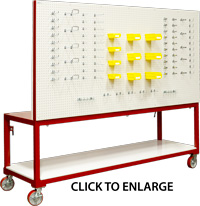 Rear Pegboard Kit With Hardware:
Part Number
SBT-REARPEGKIT
Add a DuraBoard® pegboard to the back of your service bench for additional storage. Includes 97 piece DuraHook™ double locking stay put hook set.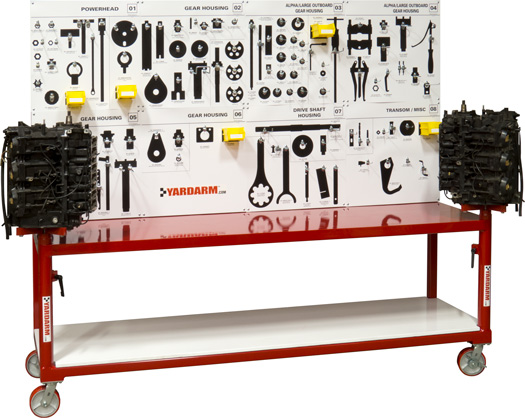 Yardarm Service Bench Shown With Twin Optional Power Head Mounts