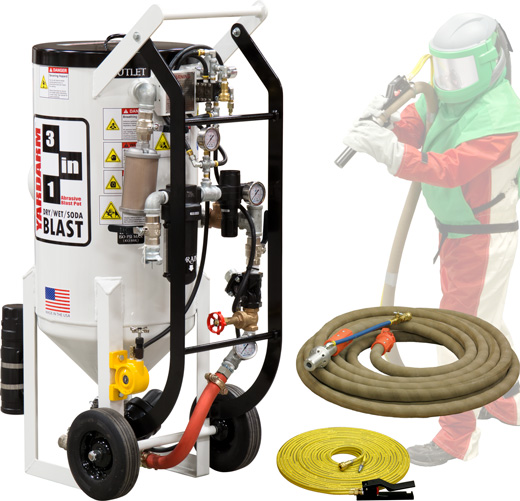 Includes control handle, 55' control hose, 50' blast hose & WIN® Nozzle
Key Benefits:
The perfect solution for all marine related abrasive blasting needs
3-IN-1 design allows for:
1. DRY blasting with standard abrasives
2. WET water induction dust suppression
3. SODA and other soft abrasive blasting
Premium abrasive metering valve with standard abrasive metering sleeve and multi-port fixed orifice sleeve for soft abrasives
Water Induction Nozzle System (WIN®) for wet dust suppression features a high production double-venturi design
Moisture separator with 50 micron filter element
Galvanized piping for corrosion resistance
Heavy duty full port ball valves
NEW on demand vibrator for aiding in abrasive flow
Pressure regulator with liquid filled gauge
Differential pressure gate valve provides precision control of abrasive flow rate
Blow-down muffler reduces noise
Included lid and screen to keep pot free of contaminants
Valve guard to protect components
Available Models:
1.5 Cu. Ft
(43 Liter)
Abrasive Capacity
Part Number
YA-31-15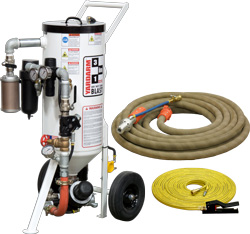 3.5 Cu. Ft
(100 Liter)
Abrasive Capacity
Part Number
YA-31-35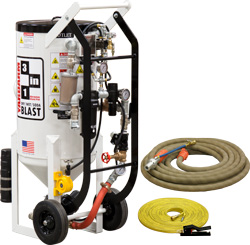 6.5 Cu. Ft
(185 Liter)
Abrasive Capacity
Part Number
YA-31-65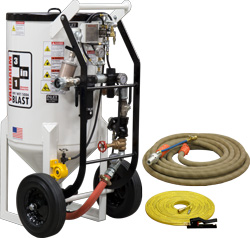 Soda Blasting Media
Part Number
SODA260SKID-YA
2,800 lbs (1,270kg) skid of formula 260 abrasive blasting soda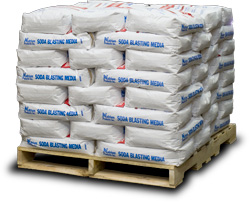 5 Year / 10 Year Warranty:
Yardarm 3-IN-1 blast pots feature a 5 year warranty on the complete blast pot and a 10 year warranty on the pressure vessel! See warranty documentation for full details.
Click Here For Full Warranty Terms
3-IN-1 Blast Pot Manual:
Includes parts lists and accessories
Click Here For Manual
Yardarm™ 3-IN-1 Abrasive Blast Pots
The perfect tool for marine coating and build-up removal